Day 7's Project is 'White Lightning'.
I also stitched him some more on Day 8 instead of starting Day 8's Project, simply because Day 8 is a UFO and all that's left to do is add the dreadful backstitch lol
So here is White Lightning after 16 hours and 50 minutes worth of stitching.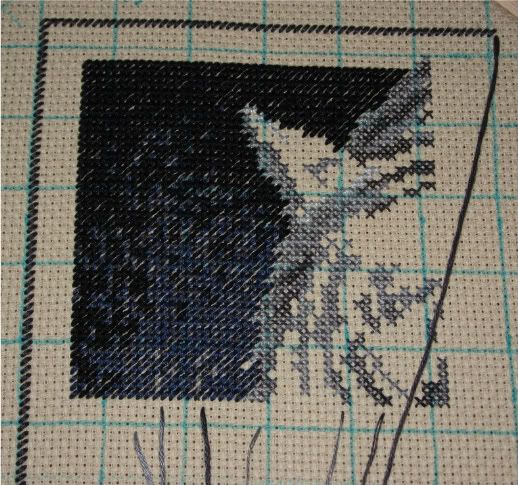 I am not going to post
Day 9's Project
as I didn't make much progress with it, after having to reverse some stitching lol
Day 10's Project is 'Dalek Victory'.
I got quite a bit done on this, so after 7 hours and 5 minutes worth of stitching the first arms of one colour, this is what it looks like: